SEASONAL WELLNESS
EMBODY THE SEASON

A collection of herbal offerings inspired by Nature's rhythm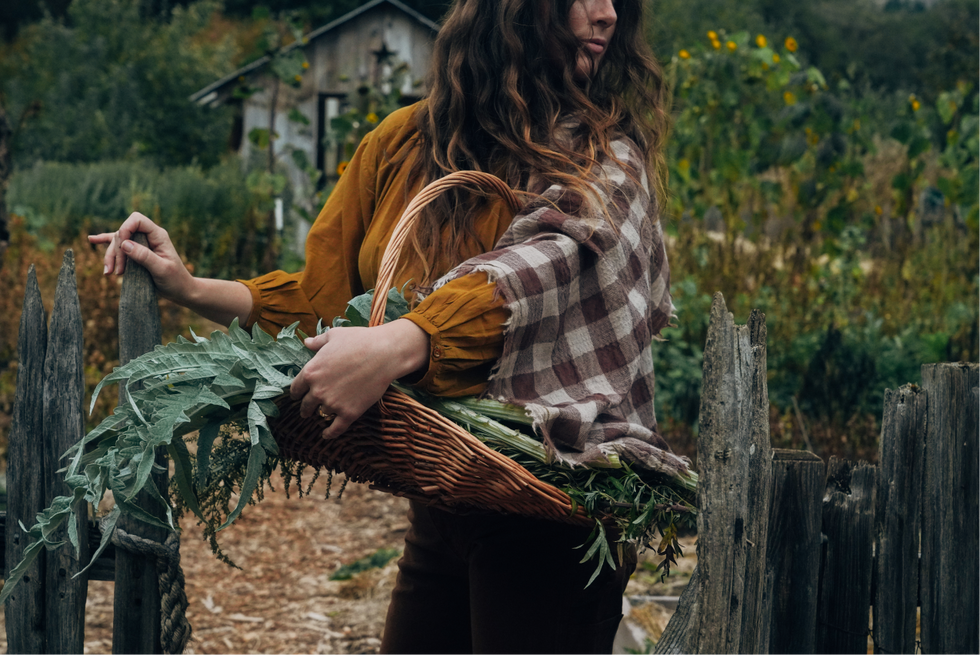 Support your body with handmade herbal medicines formulated to attune you to the changing seasons. Weaving ourselves back into the reciprocal bond that we share with the Earth, these medicines allow us to embody the innate healing wisdom that is ushered in season-by-season. As we move through the cycles of the year, the energetic needs of our bodies shift. The Earth reminds us that there is a time for rest. A time for birthing. A time for growth. A time for harvest. These offerings are designed to stock your home apothecary with herbal formulas that help you develop deepened connections with nature's cycles and maintain vitality throughout these transitions.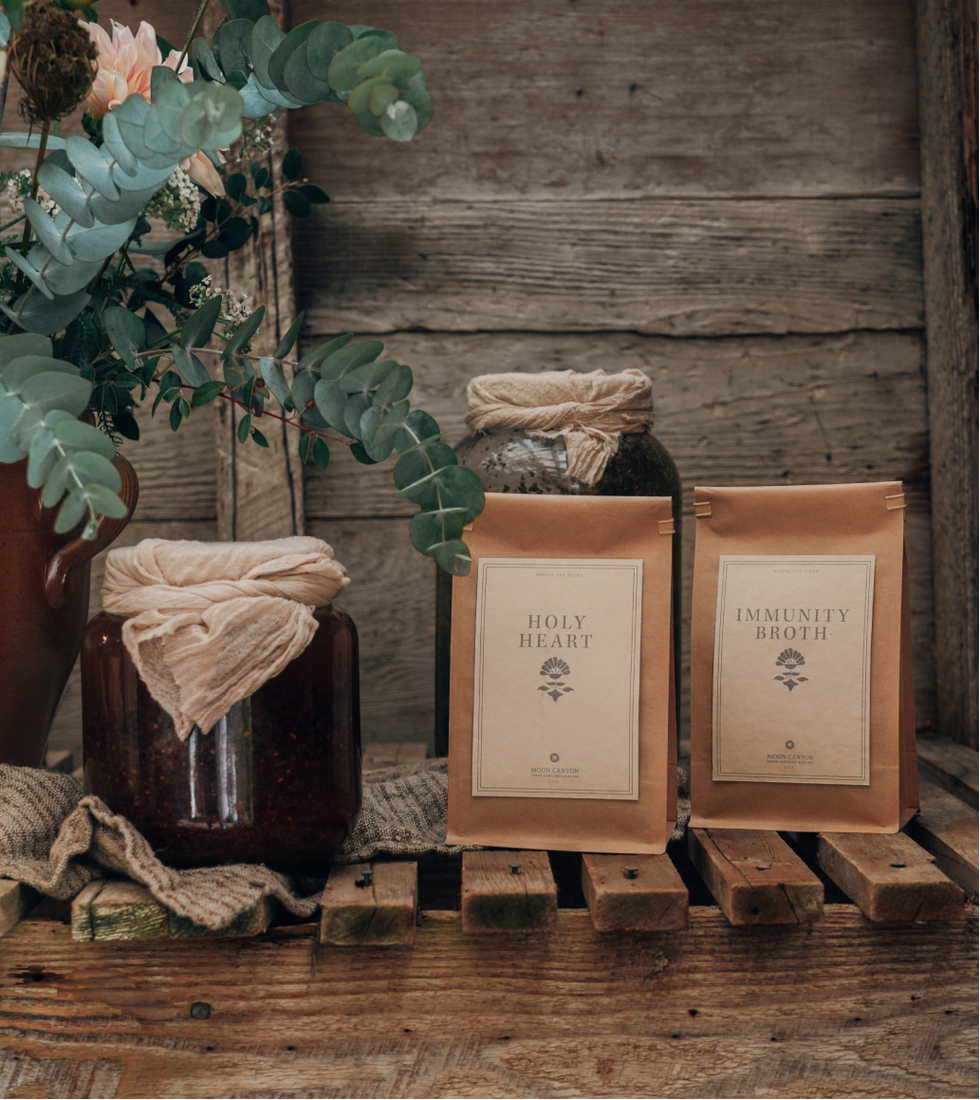 SEASONAL SUBSCRIPTION
A YEAR OF SEASONAL OFFERINGS
Our annual subscription is designed to orient your self-care practices and wellness rituals to the Earth's seasonal rhythms for one full cycle of the seasons. Just as we live by the wake/sleep, light/dark cycles of the day to honor the changing needs of our bodies, the cycle of the year calls out for adapted behavior, nourishment, routines, and intentions. The more attuned we are to the energetic shifts of nature, the more vibrant our health remains. Each season, you will receive a box containing a variety of freshly-prepared herbal wellness products designed to bring you into deepened connection with the present season. In addition to the four handmade offerings, you will receive informational writings that provide wisdom from the season including practices, recipes, writing prompts, and details about the herbal allies included. Past boxes have contained a variety of medicines such as herbal-infused vinegars, tea blends, salt scrubs, oxymels, infused oils, salves, hydrosols, and steams.
SUBSCRIBE
WELLNESS BOXES
SEASONAL COLLECTIONS
A NOTE ON THE SEASON
The aliveness of summer abounds. Prolific and abundant in the creative energy that breeds new life. The bees buzz upon fragrant blossoms, engaged in the reciprocal, life-generating cycle innate for Earth beings. And we, no different than the flowers fully in bloom and the bees busy in their work, send our energy upward and outward, seeking connection. This work of ours, in the Summertime, is co-creative. A dance of exchange, feeding and nourishing us, reminding us of the unique and important role that we play in our partnerships, our families, our community, our Earth. We reach out and extend, giving and sharing our unique gifts. And in the same motion, we are reminded of where our boundaries lie - where our energy extends no further, urging us to prioritize the essential, life-giving nature of seeking out and welcoming support. Just as the flowers need water, sun, rich soil, pollinators, and healthy roots to thrive, we too have conditions that must be met for us to flourish. What conditions are needed for your growth? What feeds your expansion? What relationships are supporting your transformation this Summer? Where are you finding a felt sense of belonging? And what fruits are you hoping those connections will bear throughout the seasons ahead?

With blessings for an expansive & nourishing Summer,
- Sarah & Kristen
SUMMER
ENERGETICS
Heat powers expansion & expression, stoking inner fire & alchemy
RHYTHM
Flowers reach toward the sun, embodying their innate creative potential
HERBAL ALLIES
St. John's Wort, Calendula, Helichrysum, Rose, Hibiscus & Clary Sage